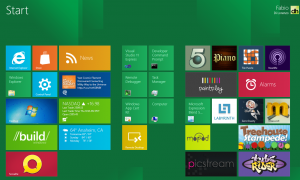 the official release of the developer build version of Windows 8 led to many concerns regarding the future of the "software deployment" as we know it.
This article should help you to address these concerns in a Q&A style:
Whats new in Windows Installer for Windows 8?
Regarding to Bob Arnson (http://goo.gl/yZRi1) nothing signifant has changed in the Windows 8 Window Installer Header Files. The only major change seems to be the support of "ARM" as an Architecture Flag.
What is Metro?
Metro is the new " typography-based design language" (Wikipedia) which will be featured on top of our well known windows desktop. It is basically an UI style & Application Framework which is optimized for Tablet PC's.
Together with Metro Microsoft is introducing the new "Windows Runtime" which will be used together with those new Metro Style Apps.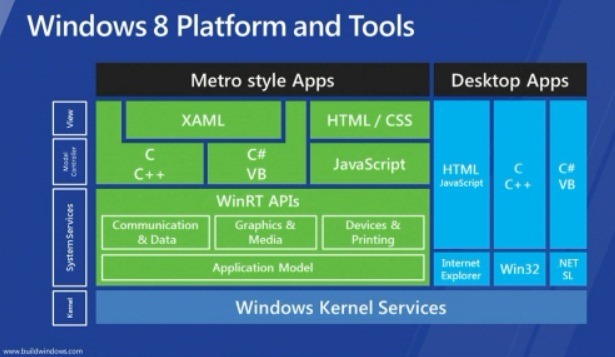 (Source: http://goo.gl/13PUi)
Whats is AppX?
AppX is the new deployment/packaging format for Windows 8 Metro Style Apps. AppX Packages can only be deployed by using the Windows Store which will be introduced with Windows 8.
Enterprise Customers however will be able to sideload AppX apps (http://goo.gl/fIez6)
Will AppX supersede Windows Installer?
No. AppX can only be used for deploying Metro Style Apps. Windows Installer will stay the primary solution for "classic desktop applications."
Will there be any packaging software for AppX?
Probably not. Visual Studio 2012 already includes all required tools to produce an AppX Container/Package. Microsoft is trying to simplify the deployment process for metro style apps and did therefore e.g not include any sort of "custom actions" in it. The package creation is part of the development process in Visual Studio.