We are very pleasured to notice the announcement of Gridmetric's Application Virtualization Explorer 3.0 with App-V 5.0 Support.
As one of our favourite tool of choice for app-v editing and customization we were really looking forward to this release.
We will include this tool into our existing App-V 5.0 Workshop documents and hope to rocket speed also your App-v 5.0 package production!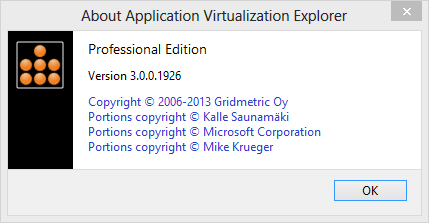 You can find more information about the new release on gridmetrics blog!
Regards,
SPA Team