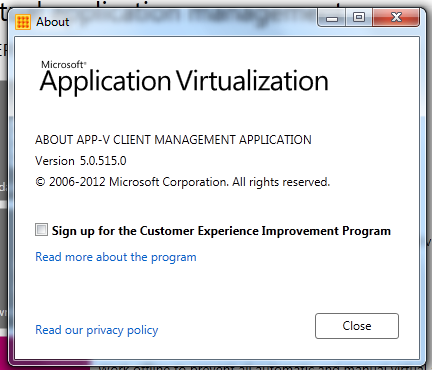 Microsoft has released its first hotfix for their Application Virtualization Technology.
The hotfix package addresses several issues and can be obtained directly from microsoft here:
http://support.microsoft.com/kb/2799153
The patch must be applied to the client installation or can be slipstreamed into the original installation.
we will be happy to assist you in any matters if you need technical advises or any support regarding this information.
Regards,
SPA Team